Learn Social Media Marketing, The Practical Way!
Unlock High-Paying Careers, Business Success, and Freelancing Freedom with our Social Media Marketing Master Course!
A complete step-by-step and practical course created with our 10+ years of agency experience.
Not satisfied with the course within 07 days of purchase? We offer a complete refund. No questions asked.
You can enjoy free course updates for next 12 months. We will cover all major changes across course content during this period.
If you have any doubts related to this course, you can ask your questions in Facebook Group and our team will respond to you.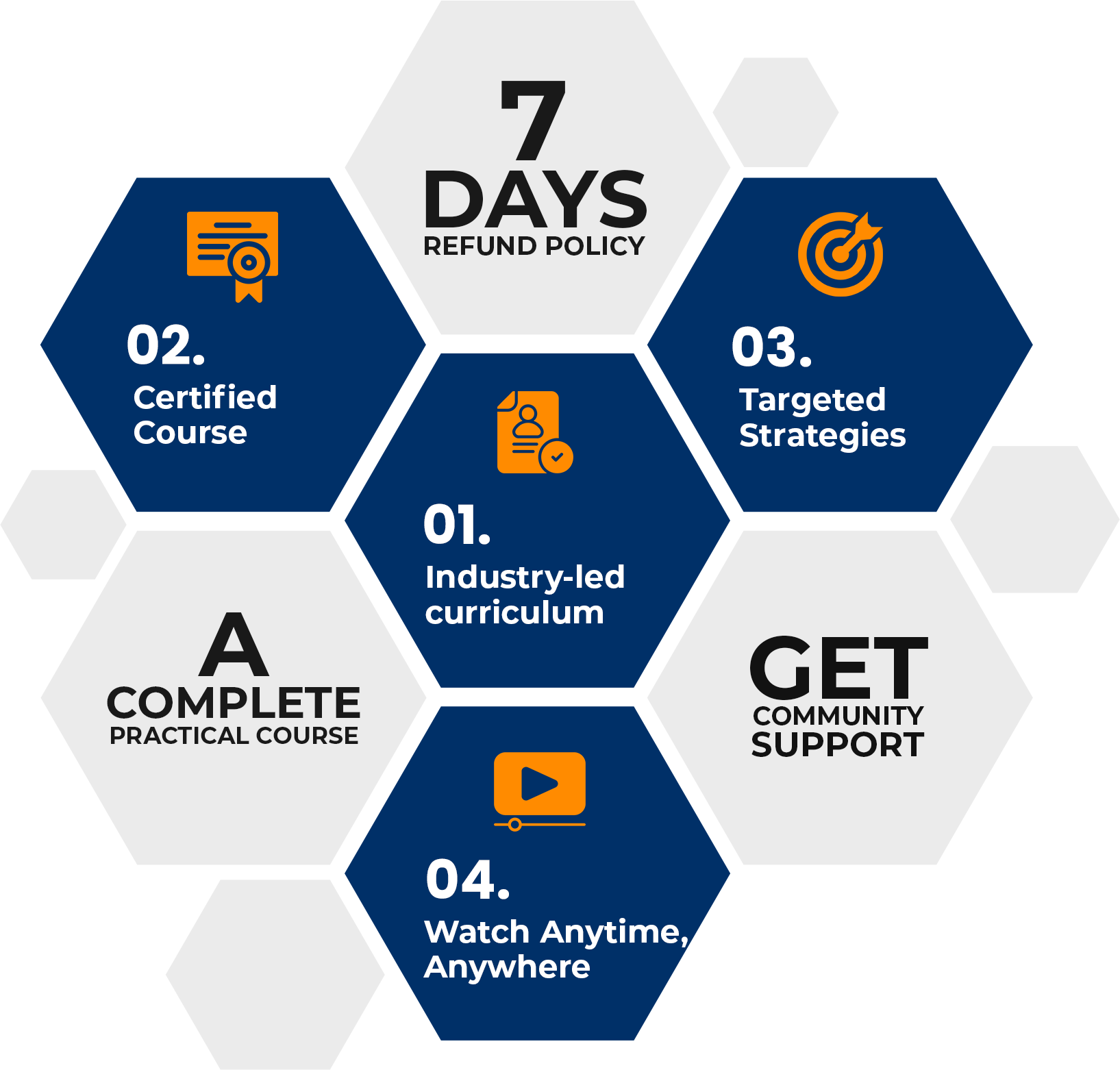 Want to watch a demo class before you purchase this course? Want more details about this course?
Enter your contact information below and we will share complete details.
Facebook Organic
✅ Facebook Account creation
✅ Securing Your Facebook account
✅ Facebook Business Page Creation
✅ Adding Info and User Name
✅ Facebook Page Access Sharing
And Much More! View Full Syllabus.
Meta Business Manager
✅ Meta Business Manager Account Creation
✅ Connect Instagram Account With Meta Business Manager
✅ Connecting WhatsApp with Meta Business Manager
✅ Meta Business Manager Basic Setup
✅ Create ad Account in Meta Business Manager
And Much More! View Full Syllabus.
WhatsApp Business Account
✅ WhatsApp Business Account Creation and Profile Setup
✅ WhatsApp Business Basic Setup and Message Tools
✅ WhatsApp Business Catalog Creation
✅ WhatsApp Business Connect with Facebook and Instagram
✅ How to Delete a Business WhatsApp Account
And Much More! View Full Syllabus.
Meta Business Suite
✅ Post Through Meta Business Suite
✅ Story Through Meta Business suite
✅ Reels Through Meta Business Suite
✅ Inbox in Meta Business Suite
✅ Meta Business Suite Insights
And Much More! View Full Syllabus.
Instagram
✅ Creating Instagram Account and Switch to Professional Account
✅ Setup 2-Factor Authentication for Instagram
✅ Instagram Basic Business Settings
✅ Instagram Professional Account Setup Steps
✅ Instagram Post Sharing
And Much More! View Full Syllabus.
WhatsApp Business Automation
✅ WhatsApp Business API with AiSensy – EP01
✅ WhatsApp Business API with AiSensy – EP02
✅ WhatsApp Business API with AiSensy – EP03
✅ Send Welcome Message to Facebook Leads – EP04
And Much More! View Full Syllabus.
And Much More Modules and Assessments!
Discover the Updated Latest Strategies
Hand-On Learning by Expert Instructors
Data driven insights with step-by-step training
Get certificate on completion from Infozub
Gain Entry to an Exclusive Community Group
Learn at anytime and anywhere
Who Should Enroll In This Course
At INFOZUB Digital Academy, we believe that social media marketing is a skill that can empower individuals from all walks of life. Whether you're just starting your career, running your own business, or navigating the freelancing world, our comprehensive course is designed to cater to your unique needs.
Students
Are you a student aspiring to kickstart your career in marketing or simply eager to master the art of social media promotion? Our course offers a wealth of knowledge and practical insights to help you excel in your academic and professional journey.
Working Professionals
For working professionals, staying up-to-date with the latest marketing trends is crucial. Our course provides advanced strategies, tools, and techniques that can supercharge your marketing efforts and help you stand out in your current role or propel your career forward.
Business Owners
If you're a business owner looking to expand your online presence, connect with your target audience, and boost your brand's visibility, our course offers tailored strategies and actionable insights to help you achieve your goals.
Freelancers
Freelancers often juggle various clients and projects. Our course equips you with the skills and knowledge to build a strong personal brand, attract clients, and create effective social media campaigns that deliver results. It's your key to a successful freelance career.
No matter where you are in your professional journey, our course is designed to provide the tools and expertise you need to excel in the world of social media marketing. Join us today and unlock your full potential in this dynamic and ever-evolving field.
Ready to get started? Enroll in our course now and take the first step towards becoming a social media marketing pro!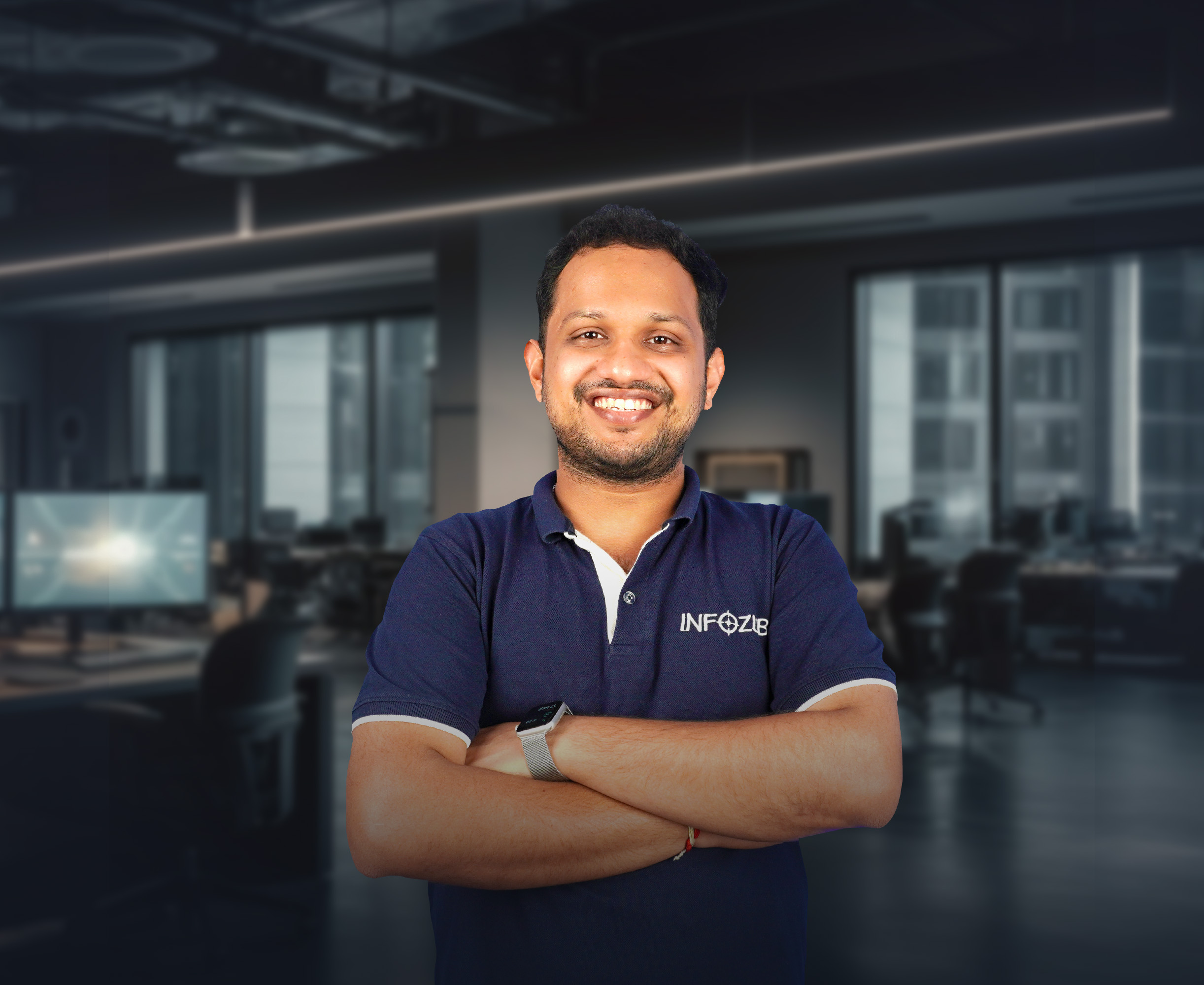 10+
Years of Experience
In Digital Marketing
200+
Projects Handled
In Digital Marketing
1,70,000+
Leads Generated
For Clients Digitally
4,70,00,000+
Ad Impressions
In Last 12 Months
Got More Questions? Speak to us!